Food trucks are taking off and they've come a long way from your run off the mill dumpster on wheels. Now you can get a gourmet meal right out of these babies. I just wanted to show off some pretty rad looking truck concepts in this post, so here you go!
Food Trucks offer an amazing opportunity to blend branding, vehicle graphics and design. Will the ability to fully wrap a truck (or converted postal truck in some cases) the options are limitless. These mobile culinary wonders have designs that range from janky to luxury, illustrative to typographic, vibrant to subdued and run the gamut of everything in between.
NOTE: If you are the photographer of any of these images, or the designer of any of these trucks please comment with your information. It's easier that way. If you're pissed that I used a photo without permission … let me know and I'll stop the free publicity for you.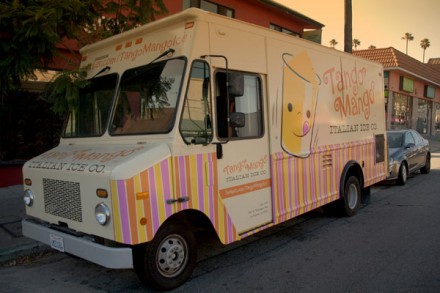 Couldn't resist putting in my favorite truck. It's also featured in my upcoming book, Fire It Up: Building Restaurant Brands That Blaze.