Combo meals, or "complete meals" are an amazing way to increase sales without discounting and couponing. People actually love them across the board, but you need to understand how to position this menu gem to cater to your market's wants and values.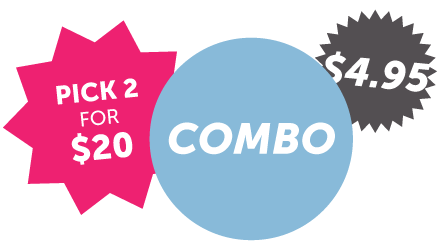 Whether you're quick serve, full serve, fast casual or midscale, people want value, choices and convenience. These three elements are delivered through combinations. But how do you begin to craft the right messaging for your combo meals?
1. Start by defining what you'll call the "combo." The word "combo" is associated with QSR primarily and is frowned upon by fast casual and other FSRs. You need imply combination without actual saying the word. Think words like "specials" and "meals."
2. Actually make it special. Don't just slap the word "special" on something and call it a day. Make it special. Make it stand out. Promote it. A lot of times combos fail because they're not promoted. They're buried on the menu and never stand out and get attention. Market the special inside and outside the restaurant.
3. Let them choose the items to combine. Don't force them into a predetermined combination meal.
4. Make it easy to understand. Too often, combo meals end up to difficult to understand, and they fail as a result. Ensure the combo meal idea is as simple as possible to understand visually and verbally.
5. Offer the right sizes. A lot of folks feel like the portions given in a complete meal in FSRs are too bulky. Whereas, in QSR, consumers often times want a little more.
6. Add a beverage. Adding a beverage to the deal instantly increases its value in the consumer's mind. Everyone's going to want a tasty beverage with which to wash down your delicious food.
7. Give them options. Don't put the cheapest items in a build your own format. Give them options that allow them to explore your menu. A lot of folks will try new things if they can combine them with items they already know they love.
Of course, you don't have to do ALL of these items, but remember the purpose of your program is to get more traffic while offering your patrons the things they really want: value, choices and convenience.