I was watching Restaurant: Impossible last night (great show by the way), and one of Chef Robert Irvine's tactics and his statements struck a chord that hasn't stopped ringing since I started branding restaurants. Consistency is more than King; it's the most important thing. It's Emperor.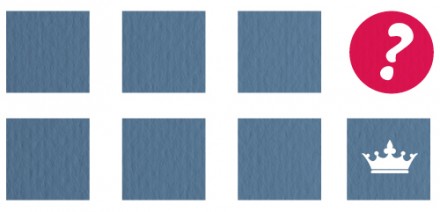 The show's host, Chef Robert Irvine, rebuilds a family Italian eatery. One of the first things he does–after hiring a design team– is he makes the four chefs in the back cook the same dish on their own. The results? Four different meals. Imagine being a customer and not knowing what you're going to get. Obviously, consistency in the kitchen is paramount to a restaurant's success, but consistency is also paramount in just about every other part of the restaurant's inner workings.
A consistent image, not so consistent where every single part looks the same, but consistent enough to where all pieces of marketing look like they match. Logos, graphic elements, colors, photography style, copy/text writing style, all of these need to be similar across the board.
A consistent server experience, with a greeting and treatment you can expect and count on. If a server is out of line, or negative more often than not, it's time to let her go. If a chef is just cooking to pay the bills until he's done with his degree, probably time to let him go. You want the people who WANT to be there and are there to do a good job.
A consistent dining experience, with same table settings, and accoutrements, food presentation, etc. All elements needs to be the same every time a customer visits and experiences your location. All ducks in a row.
The primary job of any restaurant owner is to ensure consistency at all costs. It's the difference between succeeding and failing. Where is inconsistency plaguing your restaurant?