This isn't so much about branding of restaurants as it is looking into the future of the food service industry as seen through the Dekalb Market in Brooklyn, NY. I had the pleasure of experiencing the market this past weekend with my buddy & client, Jason Sinclair of Merrimack & Monitor.
The Dekalb Market is a 3 acre plot of urban parking lot that's been overrun with shipping containers turned storefronts in an excellent display of the green movement's vision turned reality.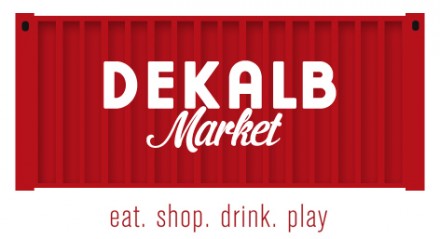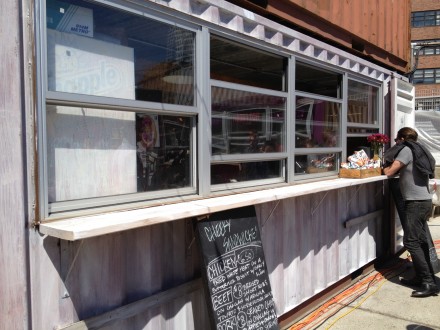 The market features not just retail locations, but two food courts where restaurants have taken up space in these shipping containers to give a new type of experience akin to food trucks. In fact, I see this as the next big thing when it comes to restaurant design considering the low cost and structurally sound nature of the containers. Check out the Starbucks design for how creative you can get with these babies.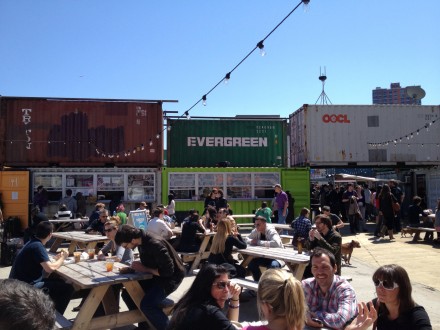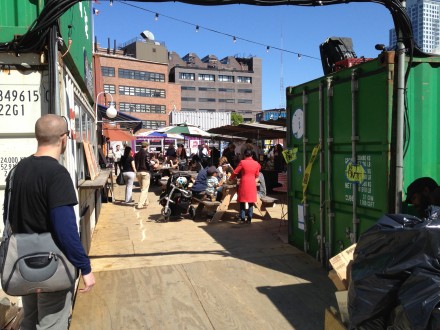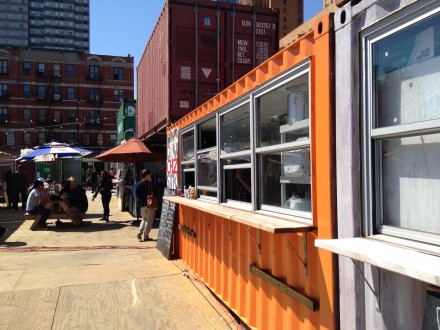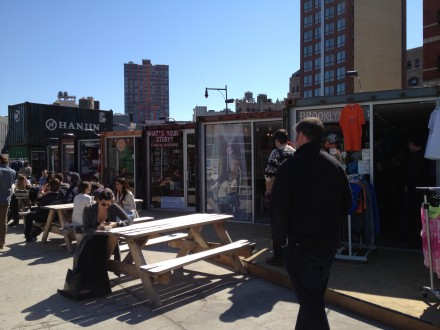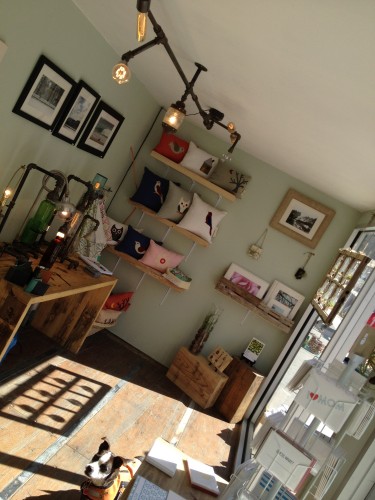 The interiors are easily converted into room-like retail spots. They have a note of kitsch about them too. Great stuff. I'd love to see this in Atlanta.