The extent of luxury pushes further with Hard Rock Ibiza's new endeavor. I discovered this crazy experiment over at PSFK. The experience involves a responsive projection with which diners will interact and engage.
The twelve person dining experience comes from the mind of Michelin-starred chef Paco Roncero and will open at the Hard Rock Hotel in Ibiza this May. While there is no information about the menu, in a preview video (see below), you see projection mapping transforming the dining space into an immersive wonderland.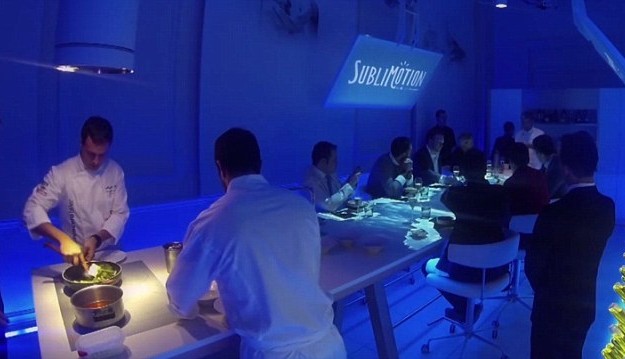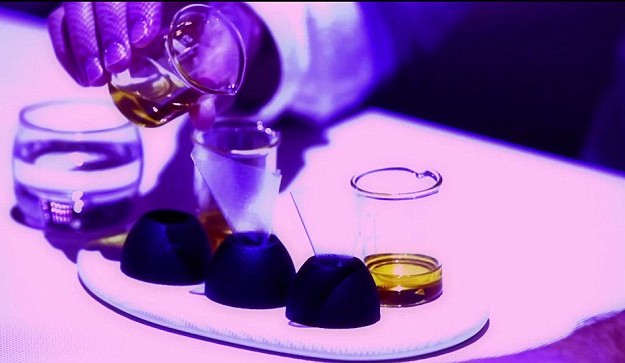 Only 12 diners per night will be allowed the experience and it comes with a hefty price tag of $2k per person. A spokesperson had this to say to TheDailyMail
The dishes will cause a stir among the most neglected senses; from moments of humour, pleasure, fear, reflection and nostalgia, diners will be wandering through a world of sensations from the North Pole where they will enjoy a cold snack that they carve on their own iceberg or to the baroque Versailles where the elegance of a rose is sure to melt in their palate.