Panda Express, the QSR chinese food chain, continues to push the borders of their marketing and branding efforts with a number of new innovations. In 2014 the chain is rolling out a new test kitchen concept, a systemwide rollout of online ordering, a mobile app and a new branding campaign.
Dave Wallinga, Panda Restaurant Group's vice president of guest marketing, said these initiatives are part of an overarching effort to remain relevant and maintain the brand's leadership within the Asian limited-service category.
"It's an exciting time for Panda in that we have an opportunity to start from a position of leadership in our category, and to move beyond that from a standpoint of innovation," Wallinga said.
The updated logo comes with a new typeface and color palette. Panda Express's new logo has a warmer red color instead of a colder nearly dark magenta color. The typeface has a wider letter allowing the name to take up more space without adding clutter. The Panda has only be altered slightly to have softer curves while existing in the circle more symmetrically. Finally, the descriptor line "Gourmet Chinese Food" had been dropped in exchange for the shorter, yet more concise, "Chinese Kitchen."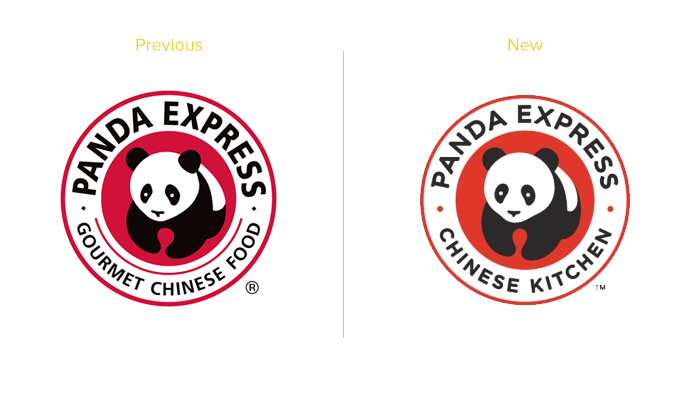 June 2014 will see the rollout of the new test kitchen, a free-standing location in Pasadena, CA, where the chain will tryout new menu items, processes, and innovations in other areas of the restaurant's experience.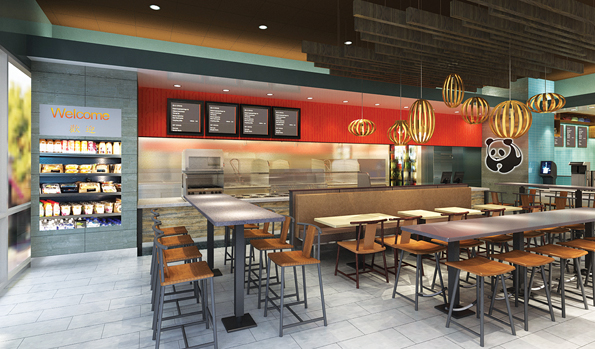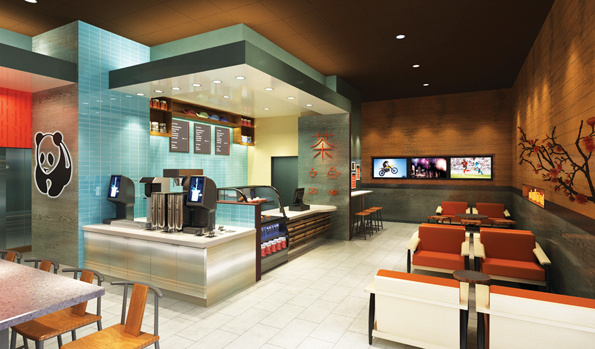 Beyond the test kitchen concept, the brand is also moving forward with a branding initiative called "Panda Anda You." This new angle attempts to tell the Panda Express story with regard to their family roots and style of food served. The campaign will focus on the company as a family organization that has a long history of community involvement, Wallinga said, noting, "We are very active in communities, but that's a story we don't talk about very often."
The greatest part of all of this, is rather than a company standing still when it's doing well, the continue to push forward. Panda Express's sales have been strong, with single-digit increases in same-store sales. About 100 new units are scheduled to open in 2014.
The company surpassed $2 billion in sales in March. At the end of 2013, systemwide sales of domestic locations totaled $1.99 billion, rising 11.8 percent from the prior year, according to data reported by the company for the annual Nation's Restaurant News Top 200 census. The chain ended the fiscal year with 1,586 domestic locations, including 60 franchised stores, for an increase of close to 5 percent compared to fiscal 2012.
Estimated sales per unit rose nearly 6 percent in 2013, to $1.3 million.
Panda Express is also building its international presence, with units open in Mexico and Canada. Later this year, the first Panda Express location is scheduled to open in Dubai.