Bruges was a caution-to-the-wind, seat-of-the-pants trip. Hopping a train in the AM from Brussels, we arrived in Bruges around noon. From the train station, the walk to the city's center slowly unfolds in a meandering river of cobblestone streets and historic buildings as Bruge's charm builds. Labeling her full of charm and beautiful doesn't quite do Bruges justice. As a friend said to me, "it's like a thing of fairytales has come to life." I tend to agree.
We found a small café to satiate our hunger while we decided if our visit would be for the day, or overnight. Without much discussion the decision to stay overnight prevailed. While enjoying a lovely croque monsieur, we searched and found a hotel. More specifically, it was a bed and breakfast. Its name is The Secret Garden.
Admittedly our attention was on the attractions, art, and architecture to be experienced, and not on our accommodations, but this feeling changed immediately upon finding The Secret Garden. What we found was a fairytale inside of the fairytale setting of Bruges. The Secret Garden is gorgeously quaint and quirky like something found in Alice in Wonderland. The room was decorated with rich colors and beautiful floral wall coverings. The large space consisted of a living room backed by a step-down showering area that was spacious and well lit with skylights. The second room was the bedroom which featured a stepdown bathtub. Romance is unavoidable in this setting.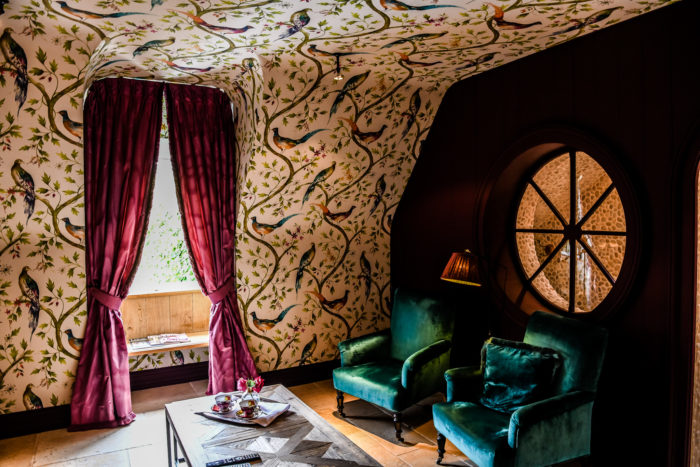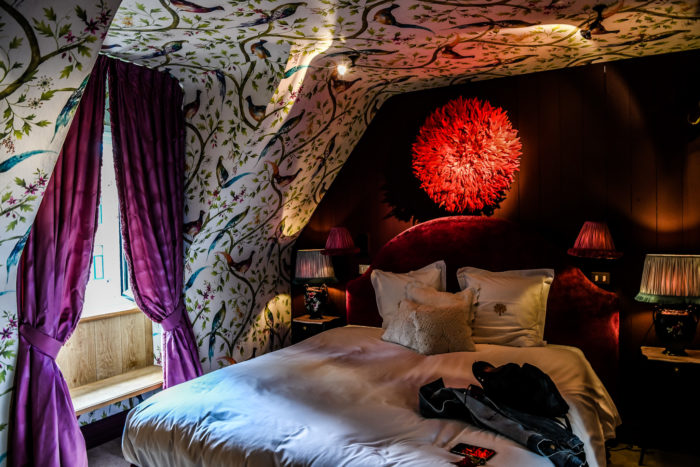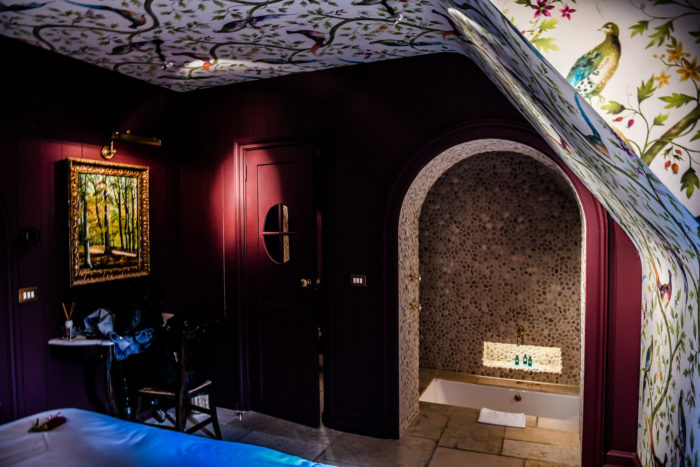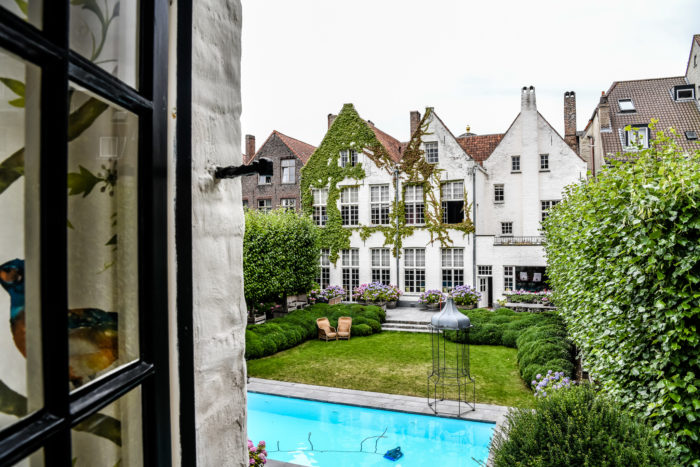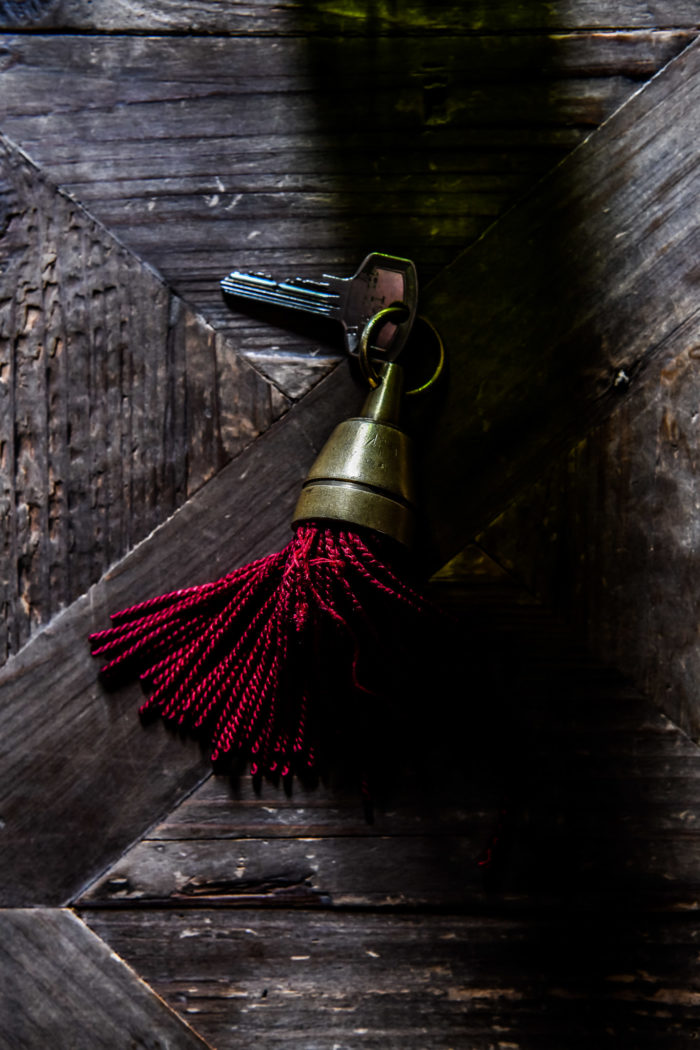 The only aspect of The Secret Garden I felt was missing was a unifying design across print touchpoints. There were business cards, but they were high gloss and inexpensive. With how much care and creativity that was invested in the entire building, I yearned for it to be continued into common items expected in a hospitality setting. From note cards to brochures, unique trinkets and do not disturb signs, these were all missing from The Secret Garden experience. However, maybe that added to its charm?
I think that if the same thinking and creativity used in the interiors were employed in the printed elements of the bed and breakfast, one would find amazing opportunities to accentuate and continue the charm and ethereal romance of the overall experience. That said, this is simply a nitpick and certainly doesn't diminish the fact that if I were to live and die at The Secret Garden, well, that would be alright by me.
Special note: The caretaker, Heidi, was an absolutely delightful person who made service and hospitality as natural as breathing. She was a fantastic piece of the experience from beginning to end.