We've all heard how awesome Twitter is, but there is always that initial question when getting started; how do I get people to follow me? Well thankfully Twitter offers some original and new features that can direct users in the right way to joining the discussions they're interested in.
With Twitter trends users can search a specific topic to see which people are tweeting about what. Simply type a topic in the search bar on the right panel. You will then be directed to all the people who've mentioned that topic within a tweet, updated in real-time. Connect with these other users by responding to their tweets with worthwhile information from your area of expertise.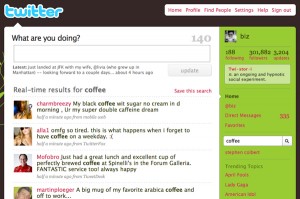 Twitter Location feature enables the user to search for tweets from a certain zip code within a specified mile radius. The key is to follow people of like-interest in your demographic. See what consumers in any given area are tweeting about and try to join in on conversations, as would be done using the twitter trends feature. The location feature is obviously a great tool for local businesses but it can also be used on a larger scale based on specific market demographic strategies.
These are just two of the many different ways of gaining twitter followers without constantly promoting your own products and following a bunch of users just to get noticed.  Twitter is for natural communication amongst other users, not over advertising your brand. Just be a person and you will gain the interest of other people online. This will be just the push you need to gain the following you want on the Twitter network.