Earlier this week Bloomberg Business reported on Pizza Hut's upcoming changes. Their article stated, "Pizza Hut is reworking its pizza options to include such exotic ingredients as sliced banana peppers, sriracha, and curry. The pizza chain will double menu offerings with customized toppings, crusts, sauces, and drizzles. To signal the revamp, Pizza Hut is rolling out a new logo inspired by a swirl of tomato sauce on stretched pizza dough." The changes both visual and offering-focused has been sparked by a constant decline in sales over the last few years. For eight quarters their sales have dropped making change and inevitability. Although "the Hut" isn't the only major brand feeling a pinch (McDonald's and Coca-Cola have both seen decreasing sales in the last quarter), they seem to have taken a step in the right direction.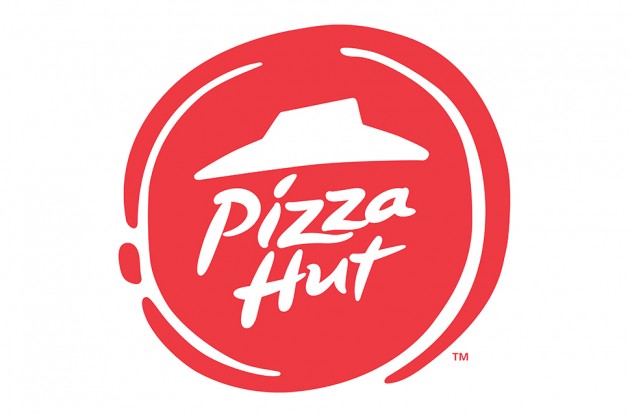 Their "Flavor of Now" angle seeks to position the brand as having its finger on the pulse of the tastes and toppings people are demanding from restaurants these days. Due to the proliferation of food-focused TV programming, the Chef-driven culinary push, and the adventurous millennial wave of consumers, the people's palette has changed drastically and continues to do so. Pizza with pepperonis, although a staple that shouldn't be messed with, is no longer enough to whet the appetites of the savvy consumer. That's especially true when you have fresh pizza brands like Z Pizza growing rapidly across the nation.
Z Pizza positions itself as the "pure" option for consumers. Their toppings range from the pepperoni standard to the Tuscan Mushroom that features ingredients like thyme, truffle oil, feta cheese, and a mushroom mix. This new pizza place has bucked the traditions in offering and gone rogue with new, fresh ingredients that you only find at specialty, chef-driven pizza restaurants. And, it's working. Z Pizza has been seeing steady growth into new markets through franchising.
Where's that leave Pizza Hut and other pizza brands striving to extend their product lines away from their beloved core? Well, changing up the offering with new ingredients that align with consumer demands is a great first step. Flattening the logo into a cleaner rendition of the iconoclastic roof, saucy typeface and stylized pizza shape is another great leap forward. The new logo even can be used with just the roof icon and saucy circle graphic which is a powerful move forward. However, it cannot end there.
Steering a ship in a new direction isn't an easy task when the ship is as big as Pizza Hut. One needs to onboard support across corporate and franchisees alike, then get the market to buy-in to the newer direction. There may be some backlash as Pizza Hut Brand-Altruists push back on the changes, but if they stay true to the direction, I think they'll start to pull away from the Big 3. They just need to do it now, do it fast, and do it right.
Here are some more goodies to look at: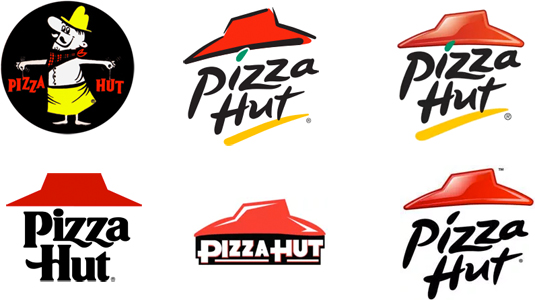 Pizza Hut's brand through the years.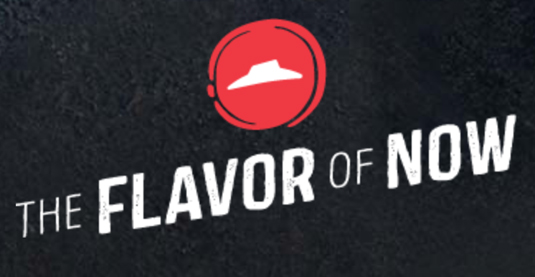 The Flavor of Now passionate purpose treatment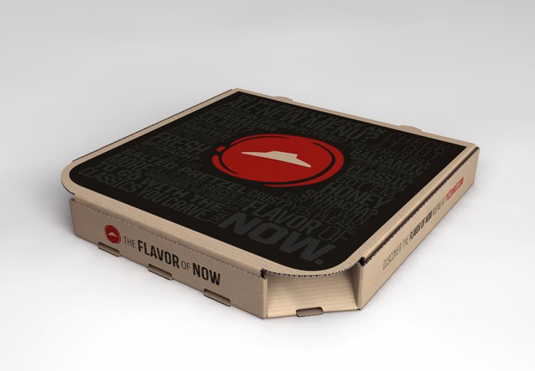 Proposed box design
The new brand identity is being handled by Deutsch LA