In a time where sustainability has become the latest buzzword, conscious consumers are leaning towards brands that focus on social commitment and environmental impact. It is neither a new development, nor is it a choice made by a hippie niche:a Nielson report from 2015 determined that two-thirds of consumers across the globe are willing to pay more for sustainable goods, regardless of their location or income level—that's 60% of the market. Brands are developing innovative ways to reduce single use plastic and pollutants, as well as other sustainability initiatives, and are finding success when sharing their efforts and results transparently with the market.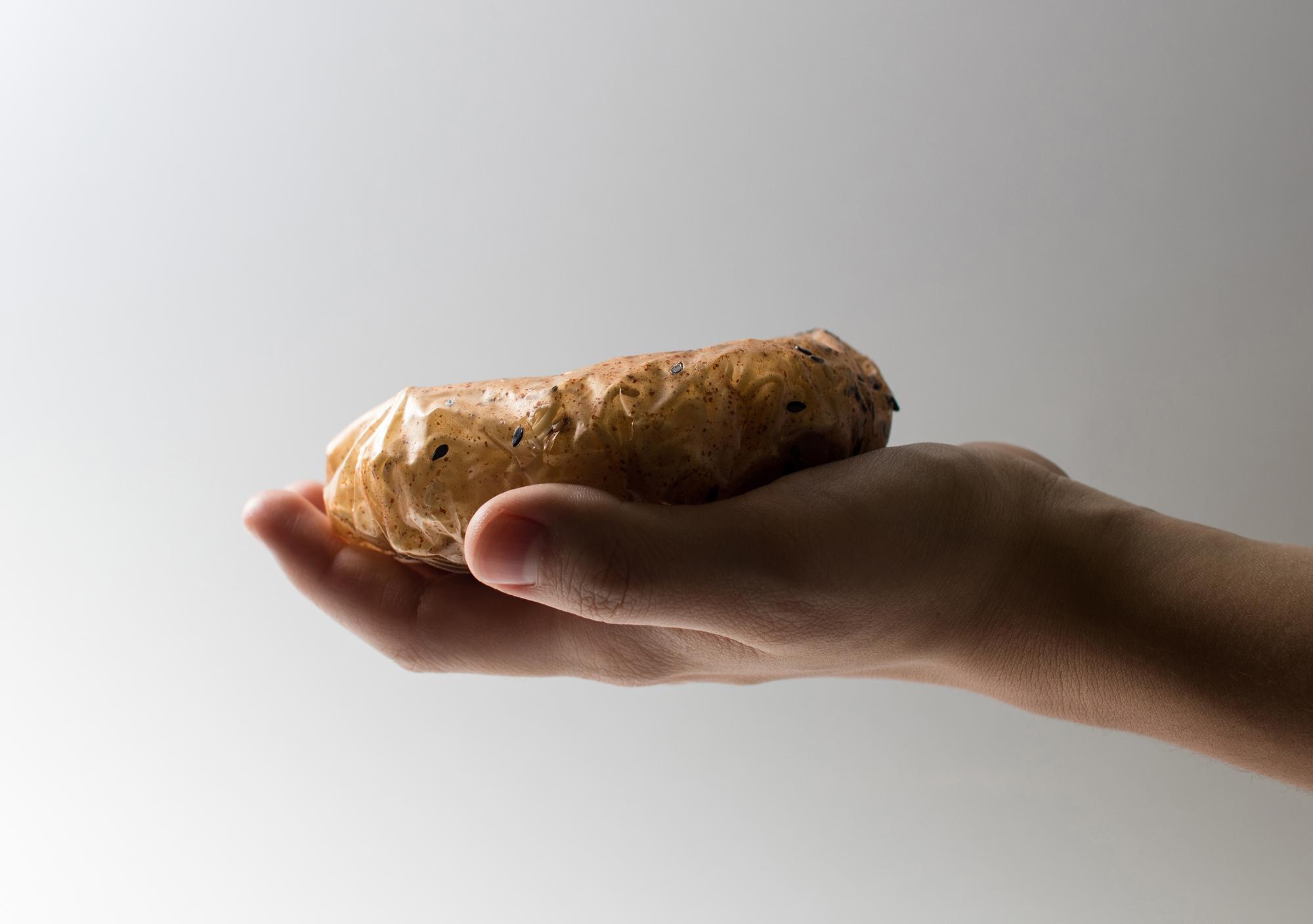 When it comes to food, innovation is significantly multi-faceted. The change to sustainability has to be convenient, with minimal cost and effort asked of the consumer. Enter Holly Grounds, a package designer who recently graduated from Ravensbourne University London. In 2020, Grounds developed a dissolvable biofilm alternative to instant ramen packets; an edible, spice-infused wrapper that breaks down when cooked to season the broth.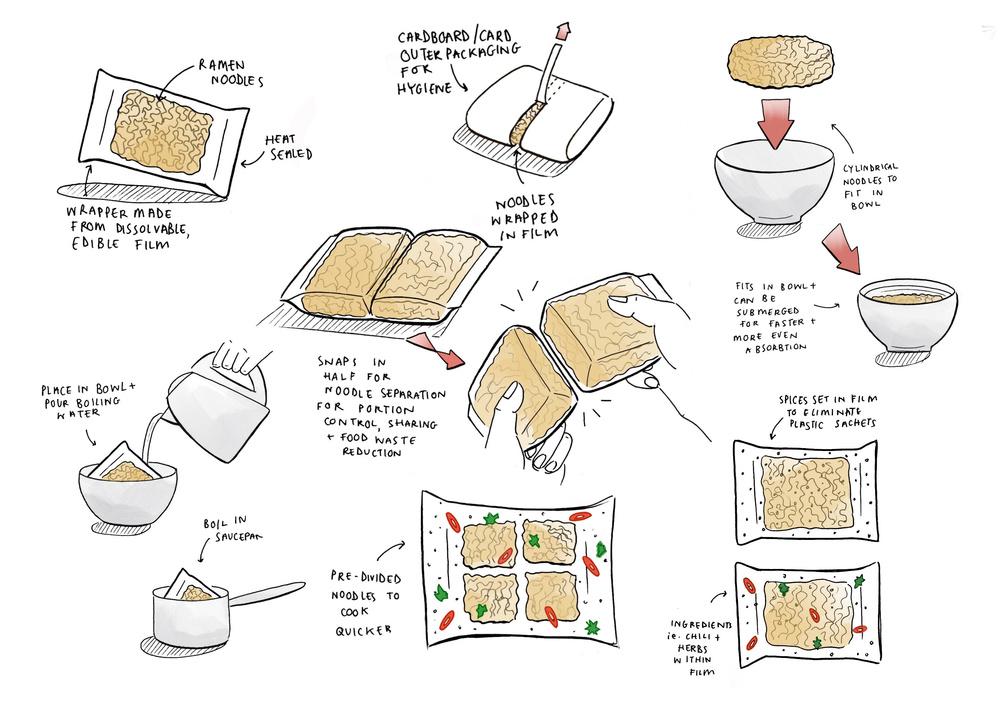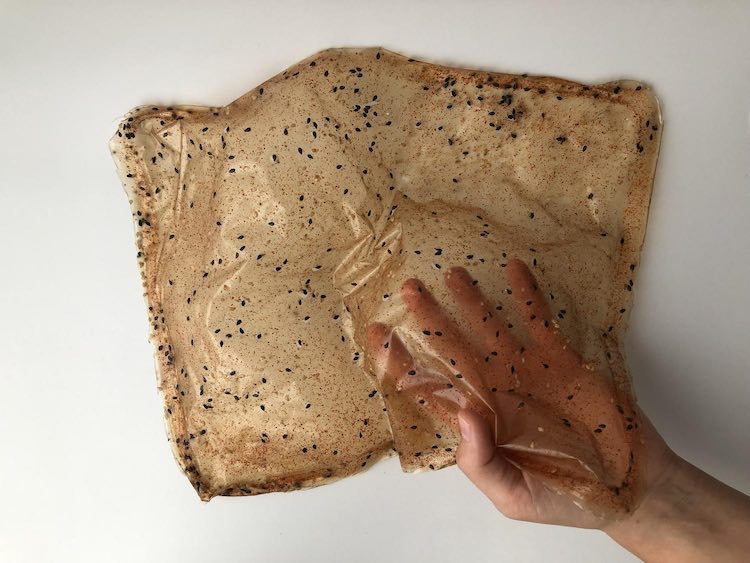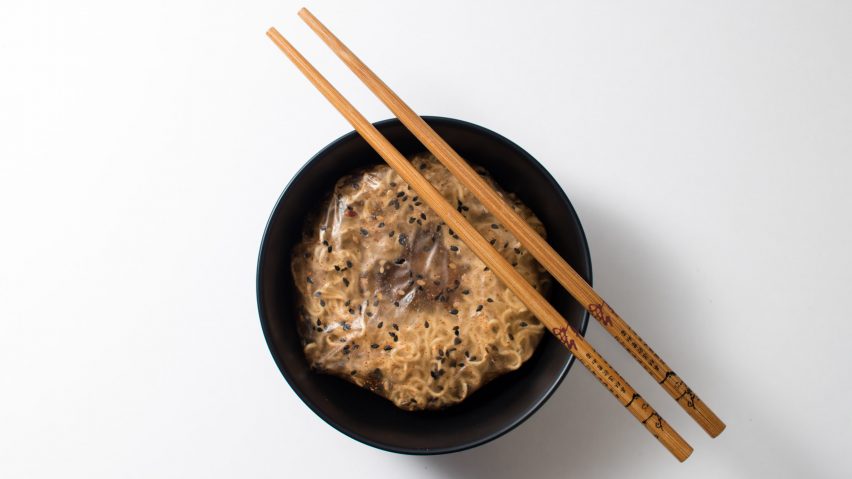 According to Dezeen, "[Holly] became hyperaware of the irony that a dish that was designed to be cooked and eaten in under ten minutes comes in packaging that takes upwards of eight decades to decompose." Grounds went a step further and reimagined the form of the packages themselves, reshaping the traditional square shaped packets into a doughnut, which allows them to fit in bowls better—now that it's been done, it seems like a no-brainer. For the sake of hygiene, the set of 5 meals comes in recyclable biodegradable wax paper packaging so the film broth is protected until it's ready to be served.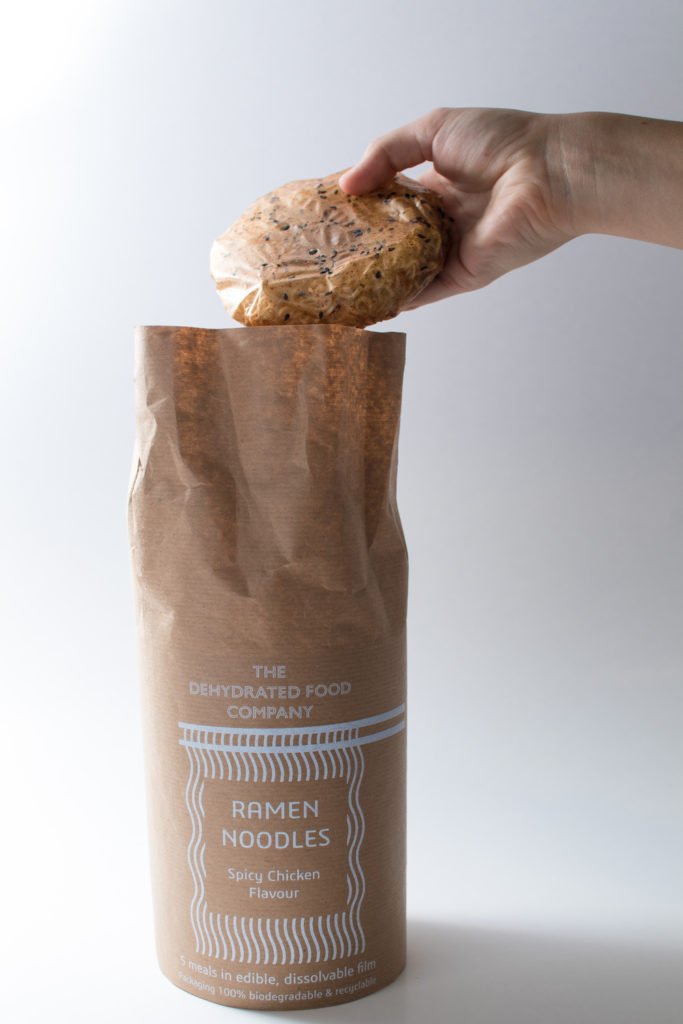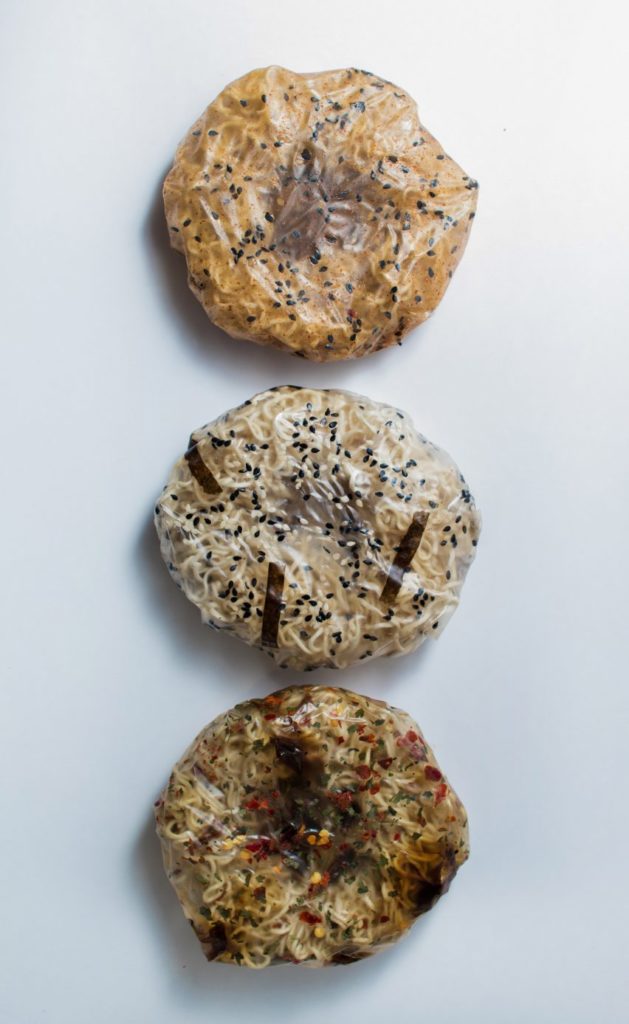 Source: The Dieline
Source: Holly Grounds
Written by: JP Myler and Rachita Vasandani